Gifted Psychics Offer Insights and Guidance

Credit Card Callers

AUSTRALIA
24/7 Auto Service:
1800 732 337
*
Manual Service:
1800 222 362
**


$2.50
AUD per min
15 minutes
$37.50
AUD
*Billed as: Truepay
**Billed as: Access Positive
PHONE Now for Clarity
*You must accept our Terms of Use to Proceed with the Psychic Reading.
CALL NOW FOR GUIDANCE
Find solutions and insights by using a Psychic and bring some clarity into your life.

---

Genuine Psychic Phone Home > Australian Psychic Phone Reading
Australian Psychic Reading
Aside from email reading, one of the advantages of technology into psychic reading is the phone psychic reading. By its name alone, this type of reading is a psychic reading session that is conducted through the phone. There is no need for the psychic reader and the customer to meet personally. For as long as they can do a conversation on the phone, the phone reading will work. Mobile phones, landlines, and even VOIP services are all possible to be used on a phone reading conducted by a psychic reader.
Our genuine australian psychics are available and ready to talk to you now. The psychics readers are gifted with clairvoyant and medium abilities. Pick up the phone and call for a phone reading today! You will be amazed at their psychic ability.
---
Phone Psychic Reading: What to Expect and More
Psychic reading is one of the most interesting and fascinating things to explore in the world of the paranormal. There are people with special gifts and talent having refined and trained intuitive aptitude. Although everyone has the gift of intuition since birth, they could choose to ignore this gift and keep it stagnant until it disappears. Or they could train and harness their intuition until it is refined and could be used in a more profound and higher level. Psychics are found all over the world but if you are looking for Australian psychic reading, take note of some of the most important pointers first.
Are psychics for real? Do they really have the power to see the future and predict what is about to happen?
Due to the reality of intuition, psychic abilities are therefore true and real. The best key to a successful psychic reading is to know the genuine readers from the frauds. Psychics serve as guide and advisers especially if you really need to make life changing decisions and you want to ask for sound and credible advice. No psychic should say that your life depends on their hands and that you should be totally dependent on them and their predictions. Genuine psychics should give you direction and guide, nothing more, nothing less.
Australian psychic reading comes in different forms and psychics use varied tools and resources depending on their mastery or specialization.
Some psychics use tarot cards while others could make palm reading. Others use numerology to predict future phenomena or events. Others could look into the past, present or future through crystal gazing. There are also psychics who are called mediums. Mediumship is another facet of psychic reading where the medium could talk or communication with the spirit of the departed, angels or demons. In the modern world of internet and computers, there emerge other forms of psychic reading such as phone reading, video reading and email reading.
Knowing the future is done through refined use of intuitive abilities. This is what psychics do when they make predictions or divination. However, bear in mind that whatever comes out of the reading does not necessarily mean you should treat them as gospel truth. It is still you, the client, who could validate if the reading is true or not. It is still under your control whatever would happen in the future especially when it comes to the consequences of your actions. Psychic readings and predictions are merely guide and directions. They do not control and take charge of your life. You must still take responsibility for whatever life changing decisions you have to make.
Hence, the importance of getting psychic reading from authentic readers is of utmost priority. You cannot waste precious time, money and effort on scams and frauds that would only make your life more complicated and chaotic. Good thing there are genuine and authentic readers giving Australian psychic reading today. Know the future or see what you need to see which could make your life better.
Psychic Phone Reading: A Profound Outlook

Advertisement
Select Your Country for Credit Card Readings
Genuine Psychic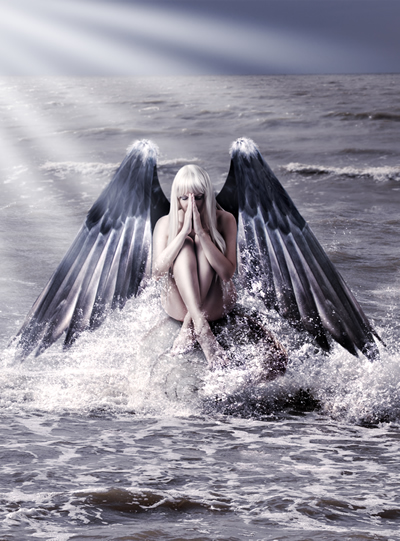 About GenuinePsychic.com